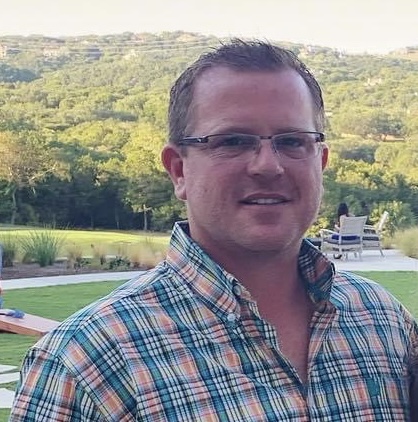 From an early age, agriculture has been a passion of mine. I didn't realize my passion for soil until much later in life. My immediate family-owned cattle and hay land. My sense of accomplishment comes from working with cattle. Capturing calves, flanking them, and providing them with the appropriate care and inspection makes me feel like I've done a good deed for these animals. It makes me think back to the "old days". Despite being 95 years old, my grandfather has a book full of stories he can tell. Despite all his accomplishments in the Marines and in his personal life, the story that always sticks out to me is when he was a boy. He was raised on a ranch in Winters, TX, where he drove cattle on horseback to Buffalo Gap and then to Abilene, a journey that took them a full week. Summers were spent sleeping with their beds pulled out under the porch because it was so hot.
Being a 7th generation Texan makes me proud. There's something special about a Texan. There are books that describe people wanting the drive, pride, and resilience Texans possess. The line "Remember the Alamo" is the start of this. A humbling defeat, but a reminder to Texas to push forward and not give up.
While growing up, I was heavily involved in agriculture, as well as sports, showing animals in 4-H and FFA. In high school, I played baseball at some nice stadiums for playoff games and always liked how picturesque the fields were. I appreciated this because one of our duties on the team was to ensure that the infield dirt was weed-free. Many hours were spent weeding and watering. I continued playing baseball at Temple College, and our playoff tournament was in Abilene, Texas. Back then, I thought to myself, "When I grow up, I'll never want to live out here!". Ha! Later, I enrolled at Tarleton State University, where I received an agronomy degree instead of a turf management degree as I originally planned. I plugged in a few range courses, and while waiting for available classes, I filled in my electives with soil courses. As a result, I earned a degree in Agronomy and Range Management emphasizing in Soil Science. I'm qualified for all three NRCS positions with the amount of credit I've earned. Following graduation, the Soil Survey announced there was one opening. Can you guess where? That's right, Abilene, Texas! Never say never, right?
Over the course of five years, I worked with the NRCS Soil Survey department in Abilene. The flatness, wind, and magnificent Texas sunsets grew on me. This soil would be even more productive if it received about 10 more inches of rain a year! I remember thinking I didn't want to live back in central Texas being that was where I was from. I put my name in the hat and was assigned to Clinton, Missouri as the MLRA project leader. There is something to be said about someone spending their whole career in one location. Nevertheless, moving elsewhere can have its benefits. I met some wonderful people there, and that was a memorable experience. The outdoors there are amazing, you get four seasons, not like the two you get in Texas. Our office was five minutes from Truman Lake, where I fished and hunted like you wouldn't believe. I caught so many crappies that I had to get creative about making meals with them. I enjoyed all the caves and the Weaubleau structure (Google if you have time). I remember digging a soil pit in the middle of Missouri, just north of I-70. The soil was dark down several feet deep. The tilth and the smell of mycorrhizae were like a raised garden bed. Then I found out, an airplane flew over, dropped seed, and had a successful stand. I was like, "is this real"? That's when I had the soil health ah ha moment.
We decided after living in Missouri for a few years that Missouri is great, but it just isn't Texas! I was able to return. Where did I go? That's right, Bryan, Texas. Never say never! In addition, my wife and I wanted our son to have a Texas birth certificate! I worked in the Soil Survey for a couple of years there and then was able to become the Zone 4 Resource Soil Scientist where I'm currently at. For the type of person, I am, this is my favorite position in the soil thus far. I know everyone is different, but I believe this is the best position with a soil title. The most accurate way to describe the position is as a problem solver, salesman, and outreach coordinator. I always tell people I know a little about a lot, but I am not considered an expert in anything. I need to understand soils, hydrology, vegetation, biology, engineering, agronomy, GIS, ranching, farming, and others. I've had many great supervisors and co-workers along the way and to date. I've been blessed with a great wife, Kim, that was happy to pack up with me and go wherever the Lord took us really enjoying life and raising a 4-year-old son with a baby girl on the way. I'm excited to be raising my family on our farm. I am 12 years into my career, and I am excited to see what is still to come.